The Church Year: May 28, 2012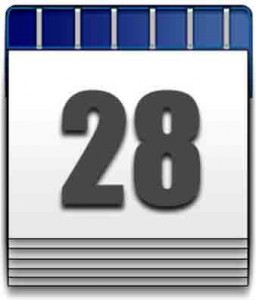 Today is Monday of the 8th week of Ordinary Time. The liturgical color is green.
In the Extraordinary Form, the liturgical color for today is red.
In the Ordinary Form, this is the beginning of Ordinary Time after Easter.
In the Extraordinary Form, it is Pentecost Monday.
Saints & Celebrations:
On May 28, there is no special fixed liturgical day in the Ordinary Form.
In the Extraordinary Form, we celebrate St. Augustine, B of Canterbury, apostle of England, confessor, who died in A.D. 604. It is a Class III day.
If you'd like to learn more about St. Augustine, you can click here.
For information about other saints, blesseds, and feasts celebrated today, you can click here.
Readings:
To see today's readings in the Ordinary Form, you can click here.
Or you can click play to listen to them:
Devotional Information:
According to the Holy See's Letter on Some Aspects of Christian Meditation:
11. However, these forms of error, wherever they arise, can be diagnosed very simply. The meditation of the Christian in prayer seeks to grasp the depths of the divine in the salvific works of God in Christ, the Incarnate Word, and in the gift of his Spirit. These divine depths are always revealed to him through the human-earthly dimension. Similar methods of meditation, on the other hand, including those which have their starting-point in the words and deeds of Jesus, try as far as possible to put aside everything that is worldly, sense-perceptible or conceptually limited. It is thus an attempt to ascend to or immerse oneself in the sphere of the divine, which, as such, is neither terrestrial, sense-perceptible nor capable of conceptualization.12 This tendency, already present in the religious sentiments of the later Greek period (especially in "Neoplatonism"), is found deep in the religious inspiration of many peoples, no sooner than they become aware of the precarious character of their representations of the divine and of their attempts to draw close to it.