The Church Year: June 24, 2012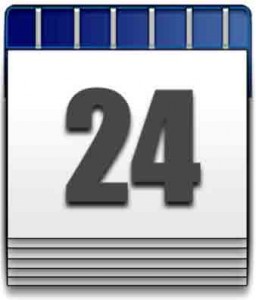 Today is the 12th Sunday of Ordinary Time. The liturgical color is white.
In the Extraordinary Form, this is the season after Pentecost.
In the Extraordinary Form, it is the 4th Sunday after Pentecost.
Saints & Celebrations:
On June 24, in both the Ordinary and the Extraordinary Form, we celebrate the Nativity of St. John the Baptist. In the Ordinary Form, it is a solemnity, and in the Extraordinary Form, it is a Class I day.
If you'd like to learn more about St. John the Baptist, you can click here.
For information about other saints, blesseds, and feasts celebrated today, you can click here.
Readings:
To see today's readings in the Ordinary Form, you can click here.
Or you can click play to listen to them:
Devotional Information:
According to the Holy See's Directory on Popular Piety:
225. The devotion of St. John the Baptist has been present in the Christian Church since ancient time. From a very early date, it acquired popular forms and connotations. In addition to the celebration of his death (29 August), of all the Saints he is the only one whose birth is also celebrated (24 June) – as with Christ and the Blessed Virgin Mary.
In virtue of having baptized Jesus in the Jordan, many baptisteries are dedicated to him and his image as "baptizer" is to found close to many baptismal founts. He is the patron Saint of those condemned to death or who have been imprisoned for the witness to the faith, in virtue of the harsh prison which he endured and of the death which he encountered.
In all probability, the date of John the Baptists' birth (24 June) was fixed in relation to that of Christ (25 December): according to what was said by the Angel Gabriel, when Mary conceived Our Savior, Elizabeth had already been with child for six months (cf Lk 1, 26.36). The date of 24 June is also linked to the solar cycle of the Northern hemisphere. The feast is celebrated as the Sun, turning towards the South of the zodiac, begins to decline: a phenomenon that was taken to symbolize John the Baptist who said in relation to Jesus: "illum oportet crescere, me autem minui" (John 3, 30).
John's mission of witnessing to the light (cf John 1, 7) lies at the origin of the custom of blessing bonfires on St John's Eve – or at least gave a Christian significance to the practice. The Church blesses such fires, praying God that the faithful may overcome the darkness of the world and reach the "indefectible light" of God.