The Church Year: June 5, 2012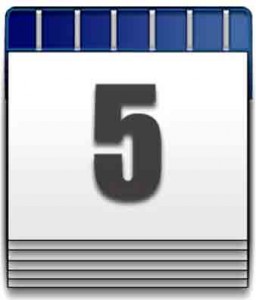 Today is Tuesday of the 9th week of Ordinary Time. The liturgical color is red.
In the Extraordinary Form, this is the season after Pentecost.
Saints & Celebrations:
On June 5, in both the Ordinary and the Extraordinary Form, we celebrate St. Boniface, apostle of Germany, bishop and martyr, who died in A.D. 755. In the Ordinary Form, it is a memorial, and in the Extraordinary Form, it is a Class III day.
If you'd like to learn more about St. Boniface, you can click here.
For information about other saints, blesseds, and feasts celebrated today, you can click here.
Readings:
To see today's readings in the Ordinary Form, you can click here.
Or you can click play to listen to them:
Devotional Information:
According to the Holy See's Letter on Some Aspects of Christian Meditation:
16. The majority of the great religions which have sought union with God in prayer have also pointed out ways to achieve it. Just as "the Catholic Church rejects nothing of what is true and holy in these religions,"18 neither should these ways be rejected out of hand simply because they are not Christian. On the contrary, one can take from them what is useful so long as the Christian conception of prayer, its logic and requirements are never obscured. It is within the context of all of this that these bits and pieces should be taken up and expressed anew. Among these one might mention first of all that of the humble acceptance of a master who is an expert in the life of prayer, and of the counsels he gives. Christian experience has known of this practice from earliest times, from the epoch of the desert Fathers. Such a master, being an expert in "sentire cum Ecclesia," must not only direct and warn of certain dangers; as a "spiritual father," he has to also lead his pupil in a dynamic way, heart to heart, into the life of prayer, which is the gift of the Holy Spirit.